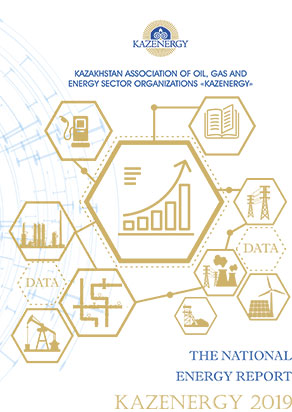 The NATIONAL ENERGY REPORT-2019
The NATIONAL ENERGY REPORT-2019 presents the strategic view of the KAZENERGY Association on the sustainable development of the oil and gas and energy industries of Kazakhstan as a single system.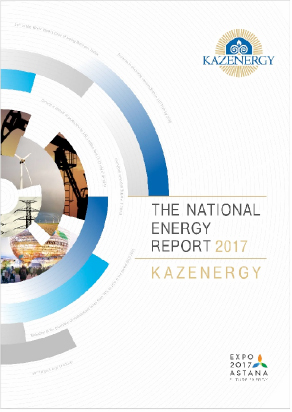 The National Energy Report 2017 (NER 2017)
builds on the comprehensive analysis in NER 2015 (which covered all sectors of Kazakhstan's energy industry), but through a more selective focus on four key dimensions, which feature prominently in the organization of this report.
First, the chapters on oil, refined products, gas, coal, uranium, electric power, and greenhouse gas emissions each provide a concise update of the main statistical indicators and developments in these areas since the publication of NER 2015. Wherever possible, analysis of data for 2015 and 2016 are accompanied by coverage of trends and developments up through mid-2017.
Second, NER 2017 provides an updated assessment of the Outlook for each energy sector, evaluating the most recent energy industry targets and forecasts contained in official state documents (e.g., Concepts, Strategies) and Energy Ministry plans in light of current conditions. In many cases this evaluation includes comparison with proprietary IHS Markit forecasts and scenarios. When IHS Markit forecasts differ from state and industry projections—such as in the case of crude oil production—NER 2017 provides general explanations for the divergence in expected outcomes.
A key section in most chapters—Infrastructure and Technologies—represents a third major focus of NER 2017. Here the goal is to review the state of development of promising new sector-relevant technologies globally and their potential impact on energy markets. This also assesses their suitability for implementation in Kazakhstan, taking into account the development goals and targets for the country's fuel and energy complex.
A fourth and final focus in each sector-themed chapter—Regulation—is on the legislative and regulatory environment surrounding energy production and consumption in Kazakhstan. Here NER 2017 reviews current legislation in each major energy industry, identifies key problems and major themes, and suggests changes in legislation and regulation that could potentially improve market function, energy security, and investment attractiveness.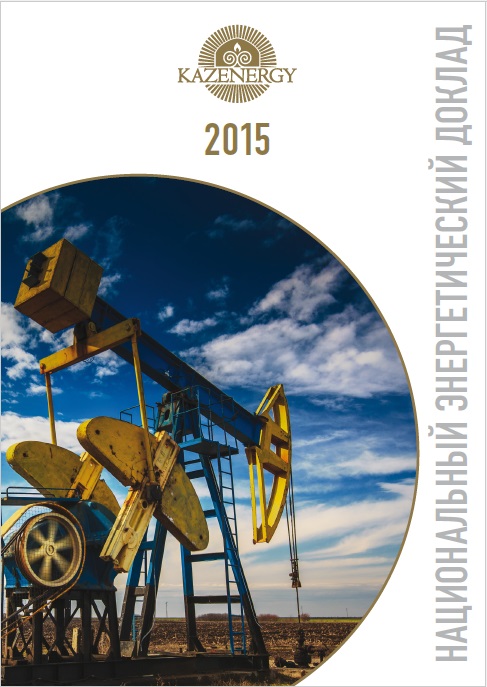 KAZENERGY National Energy Report 2015
provides complex representation of current situation and outlook on development of base sectors of Kazakhstan's economy. Main goals of the report – analysis of current state of coal, oil and gas, uranium industries, as well as areas of production, transport, distribution, marketing and consumption of electric and heat energy. The report also evaluates potential of Kazakhstan in usage of renewable energy sources, implementation of "green initiatives", decreasing of energy and resource intensity of the economy, in the light of hosting International Exhibition EXPO-2017.
Apart from that, the publication includes research on geopolitical and economic changes, which substantially impacted economy and energy sector of Kazakhstan. IHS analysts outlined medium-term picture of the future for Kazakhstan, associated with an increase in the total volume of crude oil, as well as pricing on the international oil markets.
In response to these new challenges of today, as well as the focus of the Republic of Kazakhstan Strategy for sustainable political and economic development in the region, we offer you an electronic version of the of the KAZENERGY National Energy Report 2015.